CameraTrace Goes Live, Will Track Your Camera For $10
GadgetTrak's CameraTrace has left beta, and will now help you track down a stolen camera via its EXIF data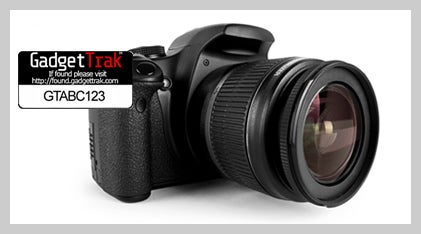 Earlier this year, we reported on a stolen Nikon D3, which was recovered thanks to the website GadgetTrak and their service CameraTrace. That service has now left its beta testing phase, and for $10 a body, they'll help you track down any photos taken with stolen gear, thanks to an immense database of images and EXIF data.
Their service searches through images for serial numbers of stolen cameras, which are embedded in the EXIF data, a trick that some other services use too. However, GadgetTrak is claiming to have crawled through a much greater number of images to put together their database, a whopping 5 billion photographs. The database also includes every image uploaded to Flickr since 2006, some 11 million cameras of 300 different models.
The $10 fee not only gets you email alerts if you report your camera as lost or stolen, but they'll also give you a unique sticker to slap on your camera, so that any kindhearted soul who finds it knows how to get it back to you.
Now, this service is useless if the thief is smart enough to strip EXIF data, or simply doesn't upload the images to services like Flickr or 500px, but even so, $10 is a tiny outlay on the chance that it could help you recover thousands of dollars worth of gear.
Unfortunately, their freebie search didn't find anything for my primary camera, despite a number of photos taken by it being on 500px and a few other websites. That said, it could be due to their servers being overwhelmed, it appears their launch has attracted a large amount of traffic, and they're having some trouble meeting all the requests.
[via TechCrunch]