Magnum Sending Five Photographers and a Writer Across the Country for "Postcards From America"
A creative approach to documenting a 1700 mile road trip through the Southwest.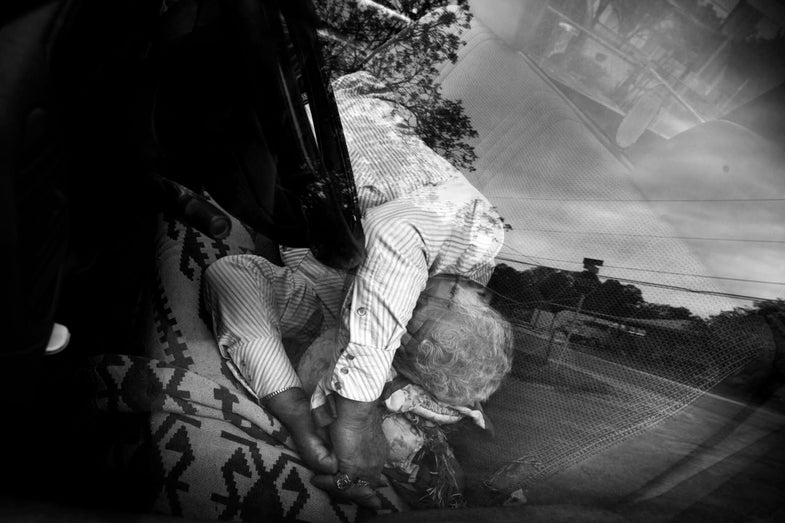 Across the 1700 miles from San Antonion to Oakland, a cluster of five photographers and a writer from Magnum Photos are taking a two week journey as the first trip of Postcards From America. Along the way they'll stop often, photograph everything they can, and be living out of a bus. Alec Soth, Jim Goldberg, Susan Meiselas, Paolo Pellegrin, Mikhael Subotsky, and Ginger Strand (the token writer) have already been on the road for a week, and you can follow their adventures through their tumblr.
The sextet helped fund the adventure by preselling postcards, books and portfolios from their trips. Talking to Time, trip instigator Alec Soth said "this trip is about getting back to the basics. Magnum is a large, multi-national organization with a lot of staff and infrastructure. A bunch of us were hungry to strip things down and work closely together like they did in the early days of Magnum."
They lay out the plan pretty clearly on the website:
Can you ask for a better set of guidelines than that? So far the trip has touched on a number of really important issues, like water rights in the parched Southwest, immigration, and foreclosed houses — as well as some more lighthearted fare.