Stolen $250,000 Drtikol Print Recovered
František Drtikol's "The Wave" was stolen from the Museum of Decorative Arts in Prague just over a month ago, but was recovered soon after thanks to the Art Loss Register.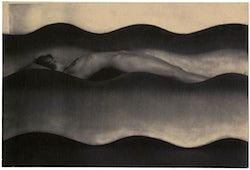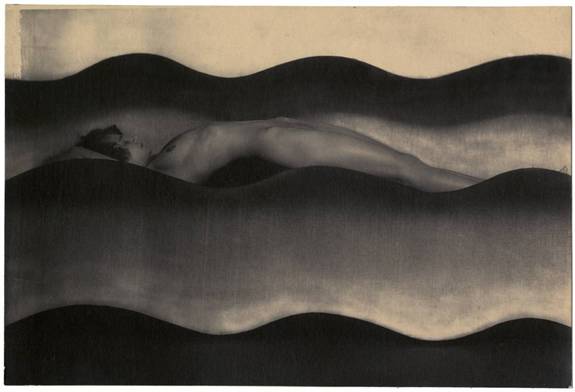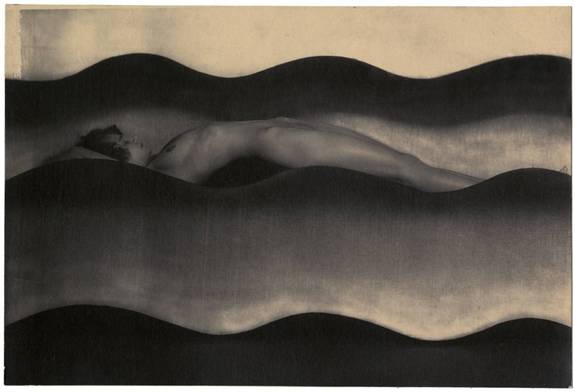 The Wave
The 1925 photo was by Czech photographer František Drtikol, best known for his avant-garde work juxtaposing nudes against large geometric shapes. The Wave is one of his more recognized works, and the museum owns a series of 10 prints of the piece, one of which is marked "the final" and kept in lockup. The stolen piece was valued at upwards of a quarter million dollars.
Months before the art was lifted, the thief contacted a potential buyer in California, sizing up interest and weaving a sob story. Joseph Bellows of Joseph Bellows Gallery says:
Then, on March 13th, just before closing, the thief stole the photo from the museum in Prague, and walked out — the theft wasn't reported until the next day. The 39x49cm print was taken off the wall, removed from its frame, which he then re-hanged. This bold heist lead to criticism's of the museum's security.
While in New York for the AIPAD Photography Show just days after the theft, Bellows convinced the man to send him the work for valuation, at which point he discovered that the piece was on the Art Loss Register, and immediately contacted the authorities. While the piece was returned more-or-less unharmed (it was missing its carton), the thief was not apprehended, as information about the piece's return appeared online, alerting him before he could be apprehended.